Governance and Funding
The Emer Casey Foundation is an Irish charity recognised by the Revenue Commissioners (CHY 17505) and by the newly formed Charities Regulatory Authority. The Foundation was established in 2006 and has raised just over €900,000 to date.
The Foundation spends all donated funds on its triple goals of supporting research, improving patient care and increasing awareness of ovarian cancer. The members of the Board of Trustees and its many volunteers receive no payment of any kind for their time, skills and services. The charity receives no statutory funding. All fundraising activities keep administration and organisation costs to a mimimum and 100% of all donated funds go to designated projects.
68.3% to Discovary Research Consortium, Ireland
3.6% to fund a Bioinformatician, Edinburgh Ovarian Cancer Database, University of Edinburgh
13.4% to the Peter McCallum Cancer Research Centre in Melbourne, Australia
6.2% to help fund a new Gynae-oncology Liaison Nurse at Cork University Hospital
8.5% to the Department of Gynaecoligical Oncology, St. James' Hospital for two Ultra Sound Scanners
---
Patrons Message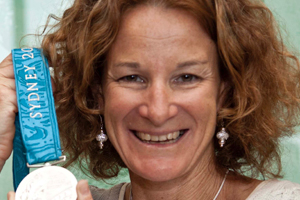 It is my pleasure and honour to be the Patron of the Emer Casey Foundation, now a well-established ovarian cancer charity in Ireland with a proven record in the ongoing fight against this deadly disease.
Emer, from my native County Cork, died at far too young an age from ovarian cancer. While devastating, her story is also one of hope and inspiration, as the Emer Casey Foundation grew out of the Casey family's tragedy.
To use the language of running, taking this deadly cancer on is not a short sprint but a long distance race which will continue to reap rewards for patients in years to come. Team Emer Casey have stayed the course since Emer's death, through supporting research, increasing public awareness and improving patient facilities.
As Irish people, we take world travel in our stride and so it has proven with many of Emer's friends who have settled around the world and brought this cancer fight with them. I have met many of them in Melbourne and am proud to be associated with the Emer Casey Melbourne Run which has raised over Aus$180,000 towards ovarian cancer research to date.
I hope you will join with me, grateful for what we have in our lives, in supporting the Emer Casey Foundation in all their endeavours and thanking their many hard working volunteers. I look forward to seing you at the next Emer Casey Foundation run!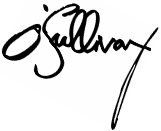 With best wishes,
Sonia O'Sullivan
---
Board of Trustees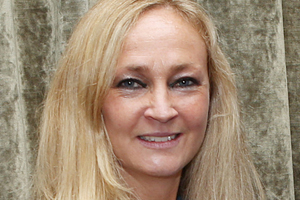 Juliette Casey
Juliette started her law career in University College Cork before moving to Edinburgh to pursue a PhD degree in criminal law. She was admitted to the Bar in Scotland in 2006 and she has a varied practice spanning both civil and criminal law. She is a part-time lecturer in Equality and EU Law and Criminal Law at the University of Edinburgh. She is a regular contributor to the academic journals in Scotland. Juliette is an amateur musician.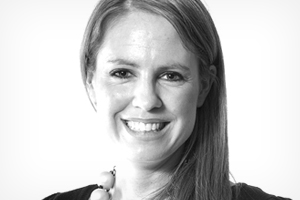 Ruth Casey
Ruth Casey is a BA Joint Hons (French and Irish) and MSC Business Management and Marketing graduate of University College Cork. She is Director of Scottish Programmes for the Institute for Study Abroad in Edinburgh. With an international education career spanning 16 years, Ruth has extensive experience in education abroad programme development and management, as well as crisis management, academic advising, marketing, PR and development of strategic partnerships with key stakeholders.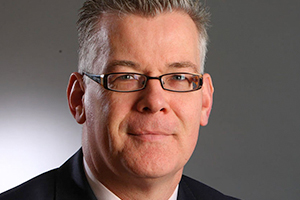 Paraic Madigan
Paraic Madigan is a law graduate from University College Dublin. He is currently a partner and head of Private Client at Matheson where he advises on personal estate and tax planning, wills, trusts and international estates. Paraic also advises charities, not for profit organisations and donors in relation to charitable giving. Paraic is an associate of the Irish Taxation Institute, a member of the Council of STEP and a member of The International Academy of Estate and Trust Law. He is a regular speaker on tax and estate planning issues.
Marie O' Brien
Marie O'Brien is a law graduate of University College Dublin and is a Partner in the Banking & Finance Department of A&L Goodbody Solicitors. Marie specialises in advising on aircraft finance and regularly presents and lectures on this topic in Ireland and internationally. Marie worked with and was a good friend of Emer, having both started their training contracts on the same day and worked together as qualified solicitors in Matheson.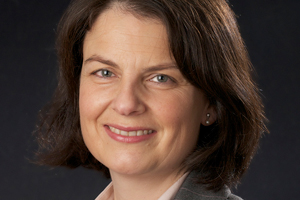 Dr Niamh O' Connell
Dr. Niamh O'Connell is a graduate of University College Cork. On completion of general professional and specialist haematology training in Ireland, she undertook a clinical fellowship at the the Royal Free Hospital, London. In 2004, she took up a consultant haematologist post in Tallaght Hospital, Dublin and in 2010, she was appointed to her current post as consultant haematologist at the National Centre for Hereditary Coagulation Disorders (NCHCD) in St James's Hospital, Dublin. The NCHCD is the lead comprehensive care centre in Ireland for patients with haemophilia and related bleeding disorders as well as thrombotic conditions including cancer associated thrombosis.